Open a book and you open the door to a new world. The Library of Congress welcomes children, teens and adults to the Young Readers Center, a place especially designed for young people.
Young Readers Center Introduces a Teen Board
The Young Readers Center (YRC) of the Library of Congress is in the second year of a pilot Teen Board Program. This year's program is comprised of three D.C. area schools: Cesar Chavez Public Policy Charter School, Stuart Hobson Middle School, and Richard Wright Public Charter School, with a total of 39 students. School advisors from each of these schools have selected these students and will monitor their book selections. Students were chosen because of their interest in reading and their demonstrated leadership skills. We are pleased to have them in this program.
Teens on the board have access to newly published and advanced copies of books written for young adults. At monthly meetings, which are attended by the school liaisons, these teens select "Advanced Review (or Reading) Copies" (ARCs) of soon-to-be-published books based on their interests and librarian feedback. They then spend the next month reading these books and writing thoughtful reviews, utilizing critical analysis and including their personal reactions. At subsequent meetings, these books are discussed, including plot and character development, literary genres, and trends in teen/young adult literature. These discussions are lively because teens feel passionately about their books. For more information about Teen Board contact Karen Jaffe at kjaf@loc.gov.
Below are some excerpts from their current reads:
Need by Joelle Charbonneau, Harcourt Macmillian, November 2015
Christy from Richard Wright PCS: "An interesting book that will pull you to every chapter and you will not be able to stop until you finish the entire book."
The Sin Eater's Daughter by Melinda Salisbury, Scholastic Press, March 2015
Varonica, from Richard Wright PCS: "Loved the concept, but don't think that the author carried it off. I do like Twyella, main character. Her feelings remind me of my own."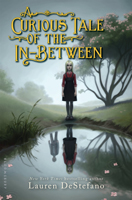 A Curious Tale of the In-Between by Lauren DeStefano, Bloomsbury, September 2015
Louise, Julius Hobson: "This is a great story, always leaving you wanting more."
Devil's Dreamcatcher by Donna Hosie, Holiday House, October 2015
Tiara, from Richard Wright PCS: "This book held my interest, and I get bored really easily . . ."
MARTians by Blythe Woolston, Candlewick, October 2015
Gabrielle, from Richard Wright PCS: "My favorite part of the book is when all students get to graduate early right then and there, because I wish that would happen to me without the consequences . . ."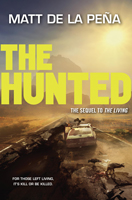 The Hunted by Matt De La Pena, Delacorte, May 2015
Antoine, from Richard Wright PCS: "This was a fantastic book on destroyed society and survival. I loved every part of this book."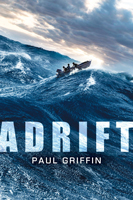 Adrift by Paul Griffin, Penguin, April 2016
Charlotte, from Stuart Hobson: "I loved this book. It was a wonderful story of five teens and their two-week adventure that changed their lives. The ending was sooooooo great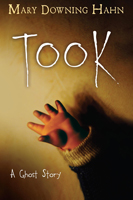 Took: A Ghost Story by Mary Downing Hahn, Clarion, October 2015
"It took a while, but the last five chapters were really getting interesting."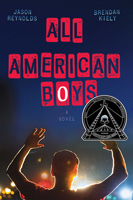 All American Boys by Jason Reynolds and Brenden Kiely, Simon & Schuster, September 2015
Rachel, from Richard Wright PCS: "I like how the cover shows a boy who clearly does not have any weapons of any kind. He has his hands in the air, while the police lights are in the rear . . ."
Young Readers Center
Thomas Jefferson Building
Room LJ G29 (ground floor)
10 First St. S.E.
Washington, DC 20540
Hours:
Monday through Friday
9 a.m. — 4:30 p.m.
(closed all federal holidays)
(202) 707-1950